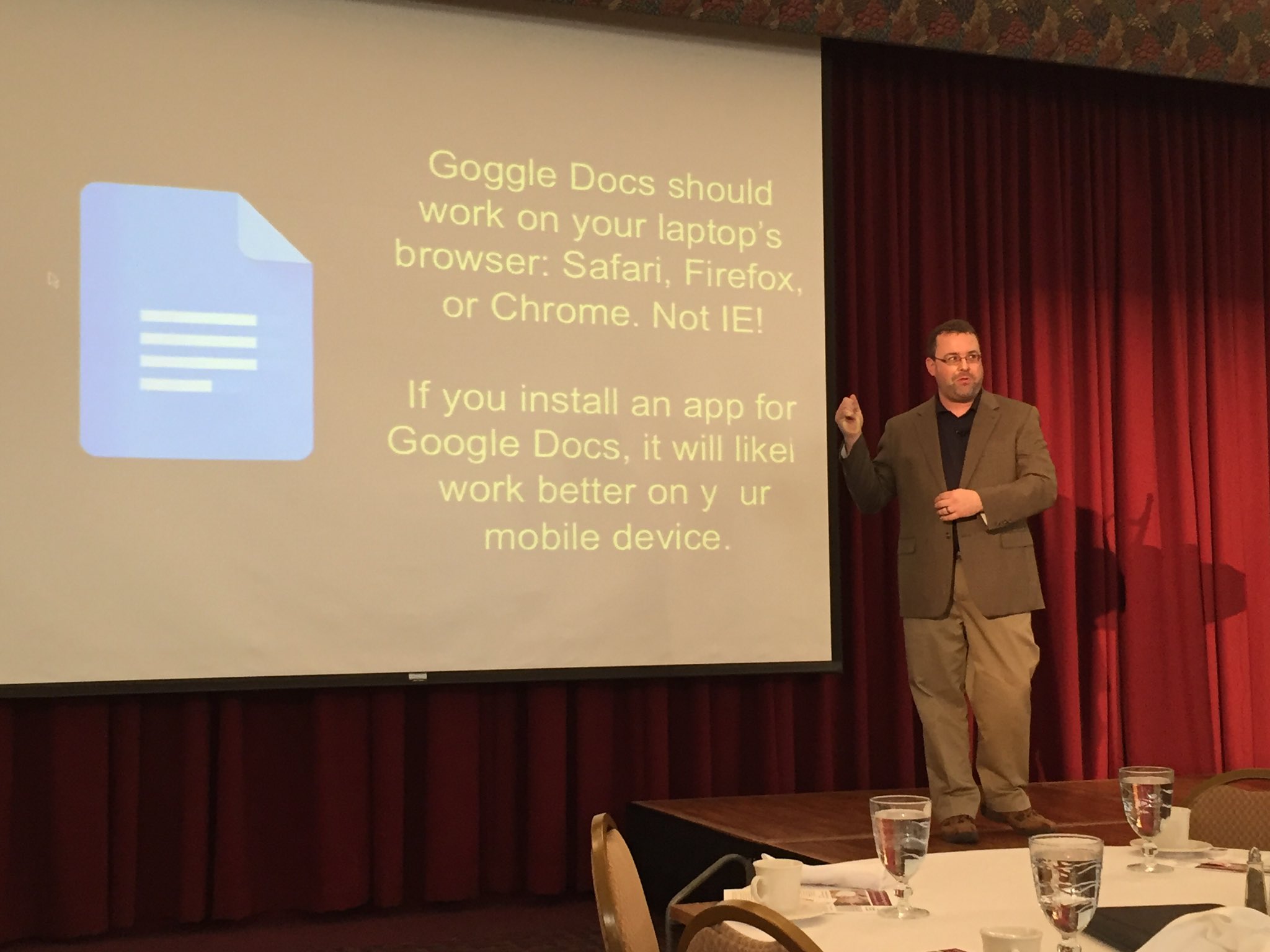 Yesterday, I was invited to deliver the closing keynote for CMU's Great Lakes Conference on Teaching and Learning. It was the 9th annual event and, oddly enough, also the end of my ninth academic year here at CMU… and I had never attended before. So, it was a great combination of a familiar audience filled with many colleagues from CMU and other institutions in Michigan while, at the same time, a new venue for me to present because most of my work with higher ed colleagues comes in the form of smaller workshops, not keynote addresses.
Moreover, I was trying to summarize and synthesize ideas from as many of the other conference sessions as possible building on the theme of Engaging All Learners in Today's "Classroom," with the scare quotes intentionally placed around that word. Knowing that the classroom — even in fairly traditional, face-to-face settings — involves so much more than just the time you have with students at one moment, in one setting, I wanted to show how a variety of technologies could be used to enhance literacy instruction. So, before the presentation even began, there was a handout on their tables explaining a bit about what we would be doing.
Thus, I built my presentation using Nearpod, and had hoped that my 100+ colleagues would all be able to use it. This was a risk for me, being generally new to Nearpod and having never used it in a keynote. So, as I launched in, the technology gremlins took over. In that moment, I quickly found out that my "gold" account status only allowed 50 participants. It was a technical limitation that I hadn't even thought about before hand, but certainly should have given similar limitations with other tools like Poll Everywhere.
Still, we were able to soldier on — and I had prepared for some technical difficulties by providing short link URLs to different online activities such as a discussion using Padlet for a visual literacy exercise and a critical thinking activity with Google Docs. I also paused periodically throughout the presentation to remind my colleagues that these technologies can provide us and our students with unique opportunities for sharing and collaborating, but ink and paper can also work just fine as we work to build their skills with disciplinary literacies.
On the whole, I felt as if the audience gave off a good vibe and — despite some technical difficulties — the combination of literacy-based activities with relatively easy-to-use technologies worked well. My fear was that it would be too much, too overwhelming. And, while I could see and hear that concern from some audience members, it seemed as though many people were able to participate. One person commented on the fact that it was good I had the shortened URLs available as a backup.
So, I will continue to take risks with technology. Given that there were many of my CMU colleagues in the audience, I wanted them to see that even the tech experts sometimes try and fail, and then try again. Also, with many of our DET students there, I wanted them to know that I was practicing what I had been teaching all semester long in EDU 807, making an attempt to model creative technology use with practical, pedagogical skills. I am glad that I took the risk, and I hope that the audience felt the same.
---

This work is licensed under a Creative Commons Attribution-NonCommercial-ShareAlike 4.0 International License.